HBO GO
Featured on over 10 platforms: Browser, Mobile, Tablet, Connected TV & Gaming Consoles.
Responsible for Graphic Design, Stage Image Creation, Retouching Evaluation, Strategy, Production, Internal Presentation Design, Newsletter Design, & User Experience
Webby Awards:
Best Media Streaming 2014
Best Media Streaming Service 2013
People's Voice, Best Practices 2013
Promax BDA Awards:
Silver for Art Direction & Design:
E-Communications 2014
Best Art Direction & Design 2013
Monthly original programming and theatrical promotion design & production.
Welcome activation home screen, don't have an account, product tour, and activation background custom image design for Connected TVs & Gaming Consoles.
Custom background images created for each of HBO's original programming to be used as series page background for Connected TVs & Gaming Consoles.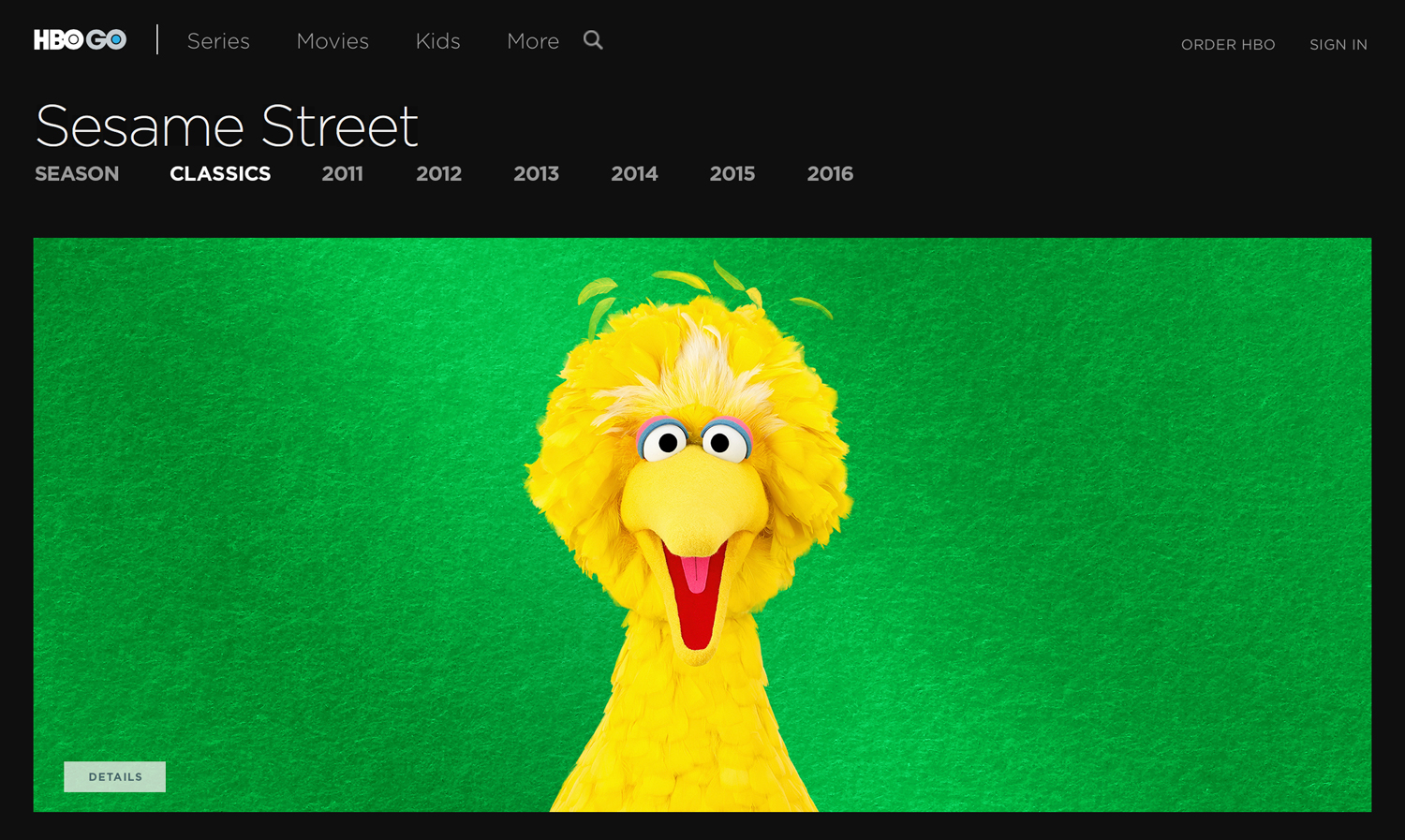 Sesame Street launch on HBO KIDS. I created a suite of iconic imagery to represent each season by using the main characters, color palette, and texture that would align with both Sesame Street's style guide and HBO's brand aesthetic.
HBO GO Newsletter Redesign - Incorporated flexible modules that are able to accommodate more promotions.
Design and production for the welcome and weekly newsletters.